pdfFiller is not affiliated with any government organization
Get the free hud 9887 form
Show details
Hide details
HUD-9887/A Fact Sheet describing the necessary verifications 2. Form HUD-9887 to be signed by the Applicant or Tenant 4. Relevant Verifications to be signed by the Applicant or Tenant Each household must receive a copy of the 9887/A Fact Sheet form HUD-9887 and form HUD-9887-A. 3. Owners are required to give each household a copy of the HUD9887/A Fact Sheet form HUD-9887 and form HUD-9887-A after obtaining the required applicants/tenants signature s. You give your consent to the release of...
Get, Create, Make and Sign hud 9887a form
Get Form

eSign

Fax

Email

Add Annotation

Share
How to fill out hud 9887 form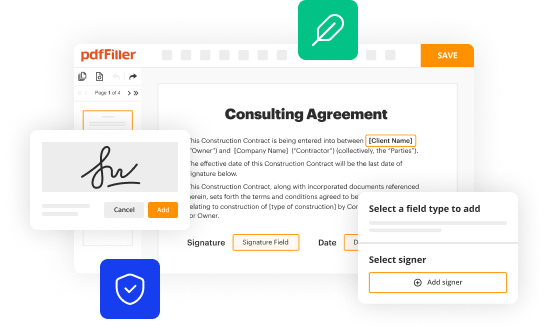 How to fill out hud 9887:
01
Start by gathering all necessary information, such as your personal details, income information, and any applicable program information.
02
Read through the instructions provided with the HUD 9887 form to understand the requirements and ensure you have all the required documentation.
03
Begin filling out the form by entering your personal information, including your name, address, and contact information.
04
Provide details about your household, including the number of people living with you and their ages.
05
Disclose your income information accurately, including any wages, benefits, or other sources of income for each member of your household.
06
If applicable, provide information about any assets or resources you and your household possess.
07
Carefully review all the information you have entered to ensure it is accurate and complete.
08
Sign and date the form to certify that the information provided is true and correct to the best of your knowledge.
Who needs hud 9887:
01
Individuals or families who are applying for or participating in a HUD-sponsored housing assistance program.
02
Those who are seeking assistance in finding affordable housing or rental assistance.
03
Any individual or household who is required to provide income and demographic information to qualify for housing assistance programs.
This is how it works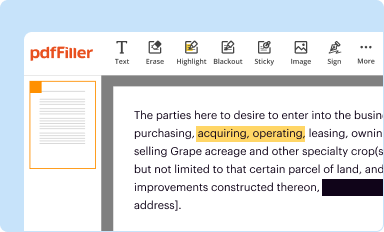 Edit your hud 9887 form form online
Type text, complete fillable fields, insert images, highlight or blackout data for discretion, add comments, and more.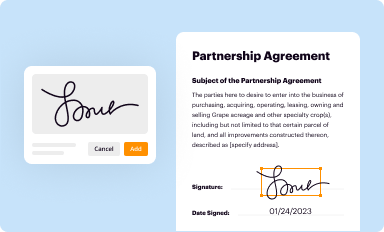 Add your legally-binding signature
Draw or type your signature, upload a signature image, or capture it with your digital camera.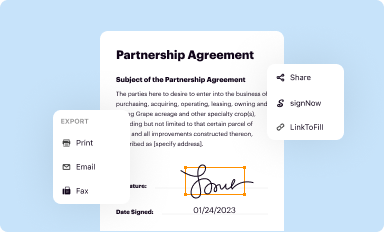 Share your form instantly
Email, fax, or share your hud 9887 form form via URL. You can also download, print, or export forms to your preferred cloud storage service.
How to edit hud 9887 online
To use our professional PDF editor, follow these steps:
1
Register the account. Begin by clicking Start Free Trial and create a profile if you are a new user.
2
Prepare a file. Use the Add New button. Then upload your file to the system from your device, importing it from internal mail, the cloud, or by adding its URL.
3
Edit 9887 form. Rearrange and rotate pages, add and edit text, and use additional tools. To save changes and return to your Dashboard, click Done. The Documents tab allows you to merge, divide, lock, or unlock files.
4
Get your file. Select your file from the documents list and pick your export method. You may save it as a PDF, email it, or upload it to the cloud.
Hud Form 9887 is not the form you're looking for?
Search for another form here.
Comments and Help with hud 9887 and 9887 a
Who needs a HUD-9887 form?
This form is used by the US Department of Housing and Urban Development (HUD). The HUD-9887 is a Notice and Consent for the Release of the Tenant's Information. It's signed by the tenant and submitted to the HUD, Owner and Management Agent, or Public Housing Agency.
What is the purpose of the HUD-9887 form?
By signing this form, the tenant authorizes the HUD, Owner and Management Agent or Public Housing Agency to verify the specific information (these documents and forms are listed in the instructions) with the help of the government agencies, such as Social Security Administration and Internal Revenue Service. The tenant should sign this form to receive assistance from the HUD or other organizations. The information will be verified to determine the household income of the tenant and to calculate the amount of benefits needed.
What other documents must accompany the HUD-9887 form?
This form is usually accompanied by the HUD-9887/A form (Fact Sheet describing the necessary verifications).
Does the HUD-9887 form have a validity period?
The Notice and Consent for the release of information is valid within 15 months after the date of signing.
What information must be provided in the HUD-9887 form?
The filler has to indicate the name and address of the organization which requests the release of the information (HUD Office, Owner and Management Agent or Public Housing Agency). The signatures of the family members who are 18 or older must be provided (head of the household, spouse, etc.). They must also date their signatures.
What do I do with the form after its completion?
The signed form is forwarded to the organization requesting the release of the information: HUD, Owner and Management Agent, Public Housing Agent.
Video instructions and help with filling out and completing hud 9887
Instructions and Help about form hud 9887
♪♪♪ Lauren Ridge: Welcome back. In the last video, we started setting up the Homemade HUD and the Powertrain. In this video, we are going to start setting up the Blueprint for the HUD and the progress bar, so we can display the character's power relative to the power needed to win. After the last video when I compiled, and it didn't succeed, I realized we need to define GetPowerToWin(). Go to the Homemade source file, BatteryCollectorGameMode.CPP. [Refer to code onscreen] We need this for the HUD. [Refer to code onscreen] GetPowerToWin has coast, but you don't necessarily have to have coast when you are working with these getters. If you want to really enforce that you can't change the Powertrain in the course of the function, you can use coast there. It is another example we wanted to show. Now when I click Compile in the editor, we should have success. I am going to let that run, and then we will start making our Homemade Blueprint and our Widget Blueprint. While we are waiting for the compilation, go to the Blueprints folder. I accidentally typed void on GetPowerToWin. I was looking up at Tick(). GetPowerToWin is a float because it has to return a float. Go back to the editor and click Compile. We can start working on our HUD while it is compiling. Right-click in the Content Browser, go to User Interface, and select Widget Blueprint. To compile was successful. Call this Blueprint quot;Battery HUD". I don't know why Visual Studio is coming to the front of that window. Click Save. Double-click to open Battery HUD. We need a progress bar. In the Palette, drag-and-drop Progress Bar into the graph. If you haven't worked with BMG yet, and you would like to start with a more basic tutorial, we have online tutorials in video and written form. You can look at those tutorials, pause the video, and then come back. I am going to go through BMG in a quick sense. Click the Anchors drop down menu and select the bottom center. Set Position X to 0. Set Position Y to -100. This will offset the bar from the bottom. We will make the bar quite a bit wider. Set Size X to 600. Then, we want to center the bar. Set Alignment X to 0.5. This means half of the bar is on the left and half of the bar is on the right. To set the Percent, we are going to create a binding. Under Progress, go to Percent and click the Bind drop down. Select +Create Binding. Drag the nodes apart to give ourselves some room to work. I will break the connection by pressing Alt + left-clicking on the pin. We want the progress bar to be some percentage of the Player Character's Current Power over the Homemade's Powertrain. Let's get the Player Character. Right-click, type and select quot;Get Player Character" in the context menu. We want to make sure and cast this to our Battery Collector Character because that is the only one with Current Power on it. Drag off the Return Value, type quot;battery" and select Cast To BatteryCollectorCharacter. Right-click Cast To BatteryCollectorCharacter and select...
FAQ
Who is required to file hud 9887?

The HUD 9887 form is typically completed and signed by the seller's real estate broker or agent.

What is the penalty for the late filing of hud 9887?

There is no penalty for the late filing of HUD Form 9887. HUD Form 9887 is used to document the completion of the required Housing Counseling Services offered to homeowners.

What is hud 9887?

There is no widely recognized abbreviation or reference to "HUD 9887" that can be definitively identified. It is possible that it may be a specific term used within a certain context or industry that is not commonly known. Can you provide more information or context about where you came across this term?

How to fill out hud 9887?

HUD Form 9887, also known as the Low-Income Housing Tax Credit (LIHTC) Tenant Income Certification, is a form used to determine and document the income of tenants in LIHTC properties. Here are the steps to fill out the form: 1. Obtain the form: Download the HUD Form 9887 from the official website of the U.S. Department of Housing and Urban Development (HUD) or request a physical copy from your housing management office. 2. Tenant information: Fill in the tenant's full name, unit number, and social security number at the top of the form. 3. Household composition: Provide information about each household member, including their names, ages, relationship to the tenant, and whether they are full-time students. 4. Income sources: List all the sources of income for each household member. This may include wages, self-employment income, Social Security benefits, child support, disability payments, etc. Provide the amount earned per month for each income source. 5. Deductions and allowances: Certain deductions and allowances can be made to calculate the household's adjusted income. For example, deduct any child care expenses, unreimbursed medical expenses, or a standard deduction. Calculate the adjusted income for each household member. 6. Signature and certification: The tenant or an adult household member must sign and date the form. By signing, they certify that all information provided is true and accurate to the best of their knowledge. If someone assisted in completing the form, they should also sign as an assistant. 7. Additional documentation: Attach any required supporting documents, such as pay stubs, Social Security benefit statements, or income tax returns, to verify the reported income. 8. Submission: Submit the completed form to your housing management office or follow their instructions for submission. Note: It is important to ensure accuracy and honesty when filling out this form, as providing false information can lead to serious consequences, including potential penalties and eviction. If you have any doubts or questions while filling out the HUD Form 9887, it is recommended to seek assistance from your housing management office or a legal professional.

What is the purpose of hud 9887?

HUD 9887 is a form used by the U.S. Department of Housing and Urban Development (HUD) for the purpose of documenting the Community Development Block Grant (CDBG) program. This form is specifically designed for state grantees and regional councils to report their performance in achieving program goals and objectives. It provides a means for the recipients of CDBG funding to monitor and evaluate the progress of their community development initiatives. The information collected through HUD 9887 helps HUD assess the effectiveness and impact of the CDBG program at the state and local levels.

What information must be reported on hud 9887?

HUD form 9887, also known as the "Self-Certification of Income and Family Composition," must include the following information: 1. Full name of the individual completing the form. 2. Date of birth of the individual completing the form. 3. Social Security number (or individual taxpayer identification number) of the individual completing the form. 4. Address of the individual completing the form. 5. Family composition information, including the names, dates of birth, and relationships of all members living in the household. 6. Source(s) and amount(s) of all household income, which may include wages, public assistance, child support, alimony, pensions, social security benefits, etc. 7. Any anticipated changes in income or family composition during the next year. 8. Certification that the provided information is true and accurate, and that supporting documentation will be provided if required. 9. Signature and date of the individual completing the form. It's important to note that this information is required for individuals participating in certain U.S. Department of Housing and Urban Development (HUD) programs, such as public housing or Section 8 rental assistance programs.

Can I sign the hud 9887 electronically in Chrome?

Yes. By adding the solution to your Chrome browser, you may use pdfFiller to eSign documents while also enjoying all of the PDF editor's capabilities in one spot. Create a legally enforceable eSignature by sketching, typing, or uploading a photo of your handwritten signature using the extension. Whatever option you select, you'll be able to eSign your 9887 form in seconds.

How do I edit hud form 9887 straight from my smartphone?

The pdfFiller mobile applications for iOS and Android are the easiest way to edit documents on the go. You may get them from the Apple Store and Google Play. More info about the applications here. Install and log in to edit hud form 9887 a.

How do I fill out hud 9887 form using my mobile device?

Use the pdfFiller mobile app to fill out and sign 9887 hud form on your phone or tablet. Visit our website to learn more about our mobile apps, how they work, and how to get started.